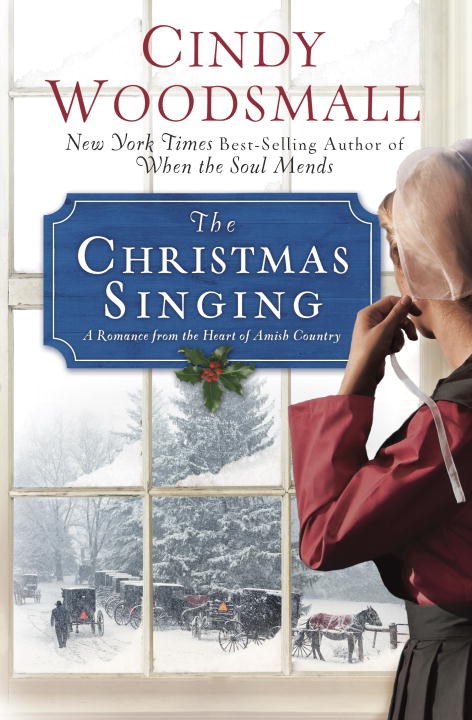 The Christmas Singing: A Romance from the Heart of Amish Country
Author: Cindy Woodsmall
Date: October 4, 2011
ISBN: 9780307446541, 0307446549
Hardcover, 208 pages
Currently $9.62 at Amazon
About the Book:
Experience the holidays with the Plain folk and discover the power of second chances in this touching story from the author of the New York Times bestseller, The Bridge of Peace.
Gideon Beiler has loved Mattie Eash since they were children. But when faced with unexpected circumstances, he makes up an excuse to end their engagement. He doesn't want to lie to her, but he believes that telling Mattie the truth will be more hurtful.
Brokenhearted, Mattie moves from Apple Ridge, Pennsylvania to Ohio, where she pursues her longtime dream of becoming a cake decorator. She finds a new beau—a man offering the secure relationship Gideon has denied her.
When Mattie is forced to return to Apple Ridge, she and Gideon must confront the suffering created by his dishonesty--and address the powerful emotions that continue to bind the two childhood friends.
After Gideon coldly broke her heart, can the warmth of the season revive Mattie's faith in love?
My Thoughts:
The Christmas Singing
gives the reader exactly what they would expect - a heart warming story that is perfect for reading during the Christmas season. I needed a heartwarming story to curl up with, and believe me, it didn't disappoint. I found myself both charmed and captivated and was happy with the ending - it turned out exactly the way I wanted it to. If you love Amish or Christmas stories, add this one to your reading list. You won't be disappointed!
About the Author:
Cindy Woodsmall is a New York Times best-selling author whose connection with the Amish community has been featured on ABC Nightline and on the front page of the Wall Street Journal. Her ability to authentically portray her characters comes from her real-life connections with Amish Mennonite and Old Order Amish families. Cindy lives in Georgia with her family. Visit her website at CindyWoodsmall.com.
I received a copy of this ebook from Edelweiss. I was not required to write a positive review, but instead, one that gives my honest opinion.