Today we welcome Robin Siegerman, Award Winning Interior Designer and author of "Renovation Bootcamp: Kitchen". For those thinking about renovating their kitchens, this is a great resource to have on hand. Robin is offering a
special tour offer
for our readers so make sure you check out the special offer below.
Renovation Bootcamp: Kitchen
Author: Robin Siegerman
Publisher: Yorkshire Publishing (June 15, 2011)
Paperback with 172 pages
ISBN: 9780881445022
Book Synopsis:
Shopping trips to discover trends, cabinet styles, counter top materials, appliances and plumbing fixtures are only the opening skirmishes when planning a kitchen
renovation
battle plan.
Renovation
Bootcamp
: Kitchen is the ultimate step-by-step, behind-the-scenes manual to remodel a kitchen. This must-have manifesto is loaded with "before" and "after" photos, drawings, questionnaires, lists, and "Tales from the Trenches" from the author's own jobsites. Packed with practical, no-nonsense advice, checklists and proven recommendations, the book will help the novice and seasoned renovator alike plot a logical course of action before jumping into the fray.
Learn how to:
• determine how long it should take
• de-code the design process
• establish a budget
• hire a contractor
• ask the right questions when shopping for cabinetry, appliances and materials and so much more.
Armed with this
renovation
road map, homeowners can plan their strategy so they won't just survive, they'll save time, money, sanity and win the
renovation
war!
This book is not meant to be a DIY guide. The author does not advocate DIY kitchen projects since it is the most dangerous room in the house to renovate.
You can buy the BOOK at:
Amazon.com
Amazon.ca
Amazon.co.uk
Barnes & Noble
My Thoughts:
As someone who really wants to renovate our kitchen, this book is just the help that we could use. It has given us a realistic look at what can and can't be done with our budget as well as with our experience. It covers a LOT of good information and gives one a lot to think about and consider. I do like the workbook pages, as they really cover things I hadn't considered. Lighting, how I want my appliances, waste bins, etc. The little things I'm sure I would have forgotten.
This book is not a DIY book, but instead, one that will help you figure out what you want and how you want it, and keep it within the budget you have to work with. It is necessary to contact a contractor and know what you want before you talk to him. Walking in unprepared will just get you a kitchen you spent a lot of money on and are still not satisfied with. The kitchen is one of the most expensive upgrades to your house, so why wouldn't you want to go in educated and prepared? This book will help you do that!
About the Author:
Robin Siegerman is a Registered Interior Designer and international, award-winning, Certified Kitchen Designer. With almost 20 years experience designing and managing home renovations, owner and principal designer of Sieguzi Kitchen & Home Inc., she sets a new standard for the kitchen renovation guide with Renovation Bootcamp™: Kitchen.
Her columns, articles and projects have been featured in newspapers, magazines and coffee table books, she is a regularly featured designer on various TV and radio shows and is a popular speaker at trade and home shows.
Where you can find and follow Robin Siegerman:
Author Website Author Blog Twitter Facebook Page Facebook Profile LinkedIn Profile EXCITING NEWS!!!

A special page has been created for this tour so that

when you purchase a copy of

"Renovation

Bootcamp

: Kitchen" on October 18th from Amazon.com or .ca,

you can enter your receipt number on this special page and claim dozens of bonuses and free gifts! For more information, please visit:

http://www.renovationbootcamp.net/BonusPromo/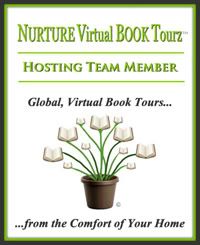 I received an e-copy of "Renovation Bootcamp: Kitchen" to read and honestly review for this tour.